The sports media industry has taken many twists and turns since I dipped my toe into the business as a rookie reporter at the Grand Haven Tribune in the late-1990s.
Yes, I am getting old.
However, this old dog is always willing to learn new tricks.
Besides a little good fortune and a ton of hard work, one of the keys to my lasting in this ever-changing industry is being willing to adapt and keep an open mind. That's what I've tried to do at each of my stops in this nearly 25-year sports journalism career.
Can't say that I've grown more than I have in my nearly two years at CatchMark Technologies. My opportunities as CatchMark SportsNet leader and lead writer have been invigorating.
Throughout my career, what I've enjoyed most is the relationships developed and maintained and being able to document special moments for athletes and their families. It's about connecting with people and treating them well – making them feel special.
I'll always be a sports reporter at heart, but at CatchMark we do so much more than report high school sports news in West Michigan. We are all about promoting the student-athletes, their teams, their schools, and their communities.
We've been told on numerous occasions that our brand of content – the media days, the hype videos, the podcasts, the athlete profiles, the exploding social-media presence – makes those young athletes feel like rock stars.
In my first year at CatchMark, covering the 2021-22 school year, CatchMark SportsNet generated more than 1 million content views. In 2022-23, that number spiked to more than 4.7 million content views. That includes all platforms: CatchMarkSports.com, the CatchMark SportsNet YouTube channel and, most importantly, our ever-growing social-media accounts, including Facebook, TikTok, Twitter, and Instagram.
Simply put, we're trying to promote athletes, their teams, their schools and their communities in places where people spend a lot of their time: On social media and through our website.
Illustrated by our rising content-view numbers, we've done that extremely well.
Whether you're an athlete, a parent, a booster, a business owner, or a school administrator, reach out to us at CatchMark SportsNet. You will be promoted in our personal, classy, and unique way that resonates with people.
If you're a college prospect or hopeful, then we can help bring more awareness to coaches and recruiters. On multiple occasions, college coaches have found athletes, learned about them, and connected with them through our CatchMark SportsNet videos and content.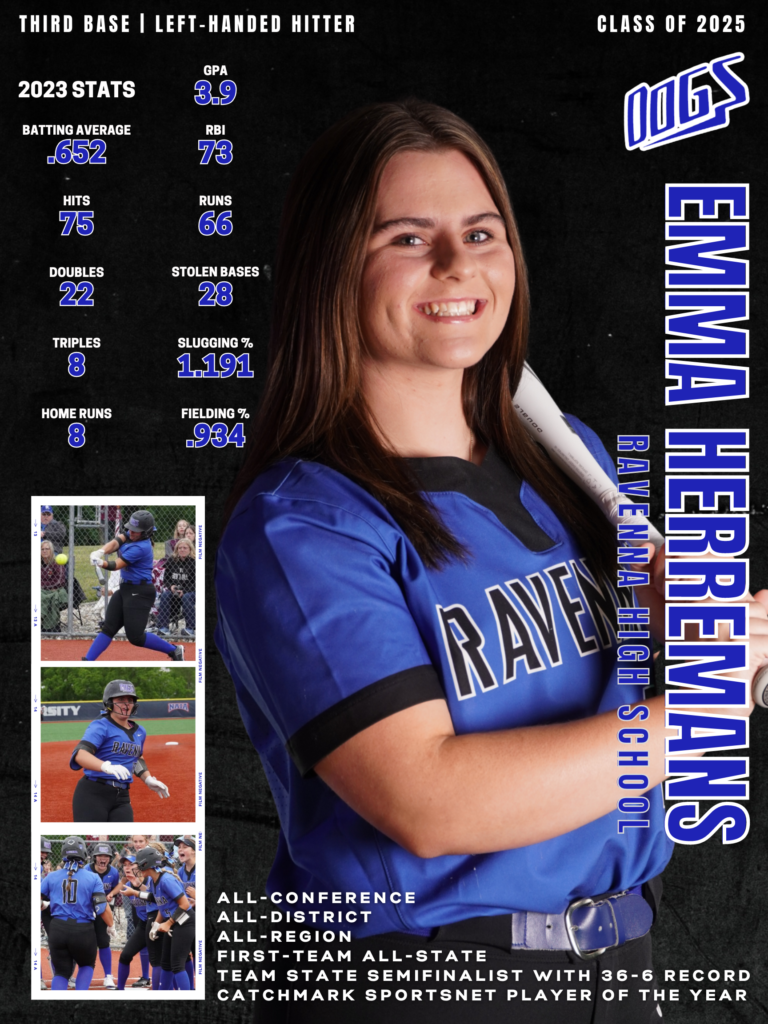 While we have worked closely with the West Michigan Conference in our first two years, and we plan to continue growing those relationships, we're opening up our services to others in the greater West Michigan area. If you're in the Muskegon, Grand Rapids and Holland/Zeeland areas, then contact us at sports@catchmarkit.com and sdecamp@catchmarkit.com. We'd love to show you the ways we can help promote your brand.
Our CatchMark SportsNet 2023-24 Sports Media and Sponsor catalogs are out now. Please see them below.
We hope to hear from you soon!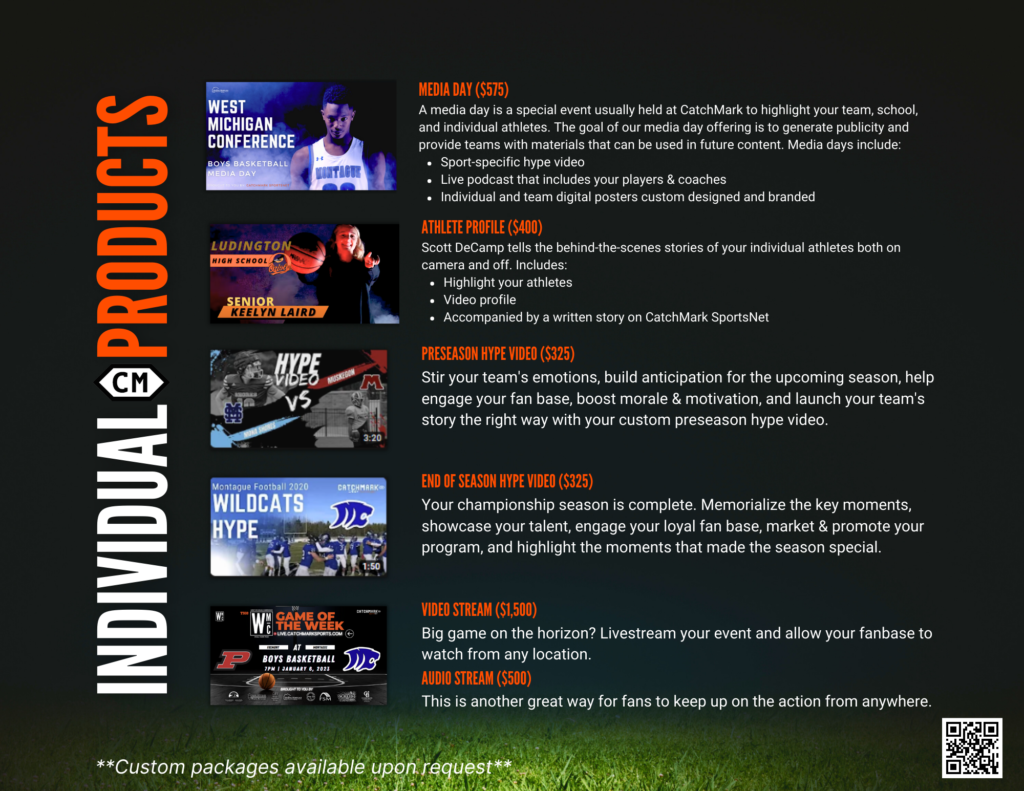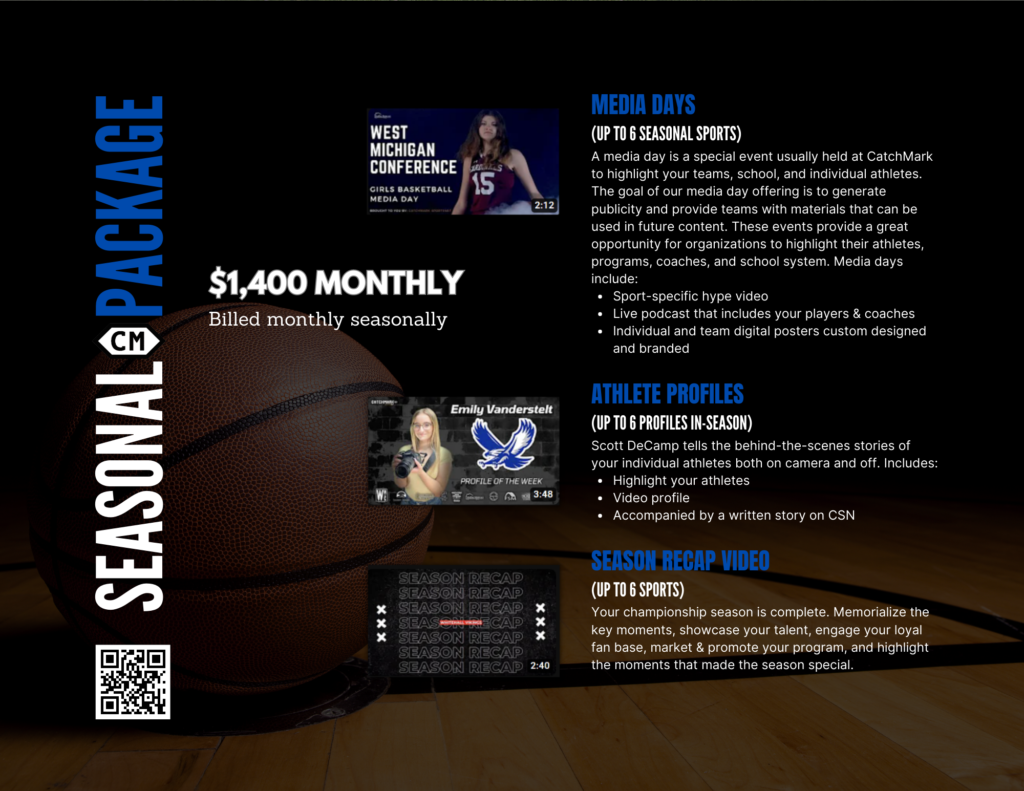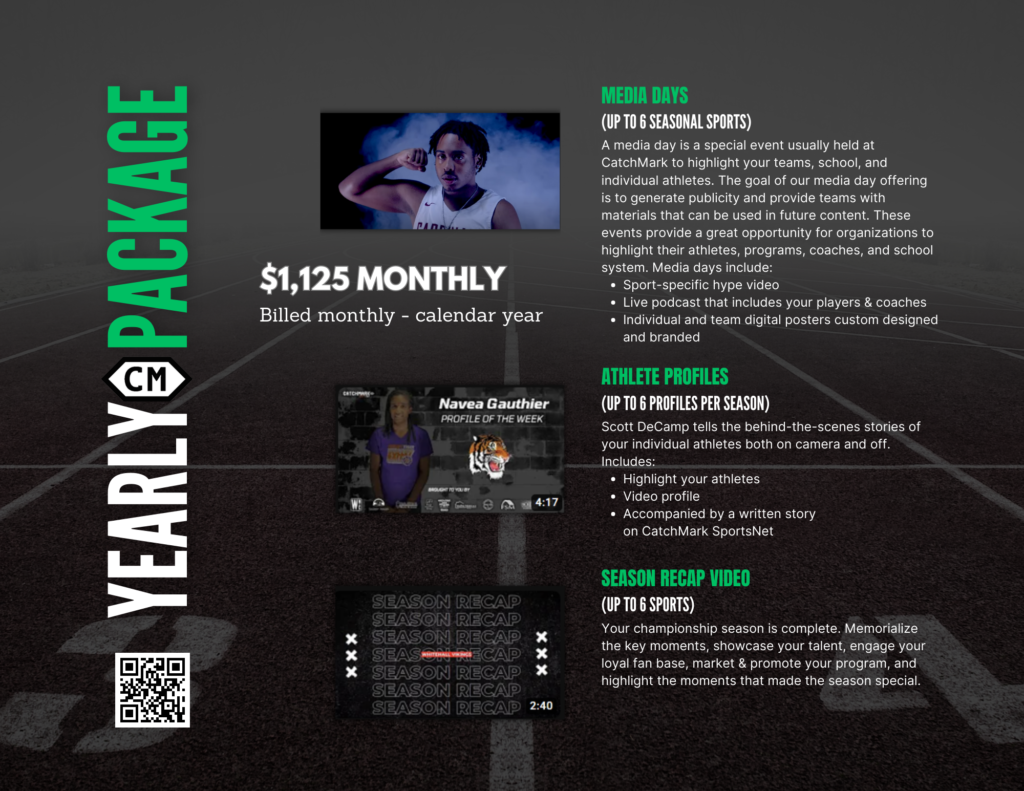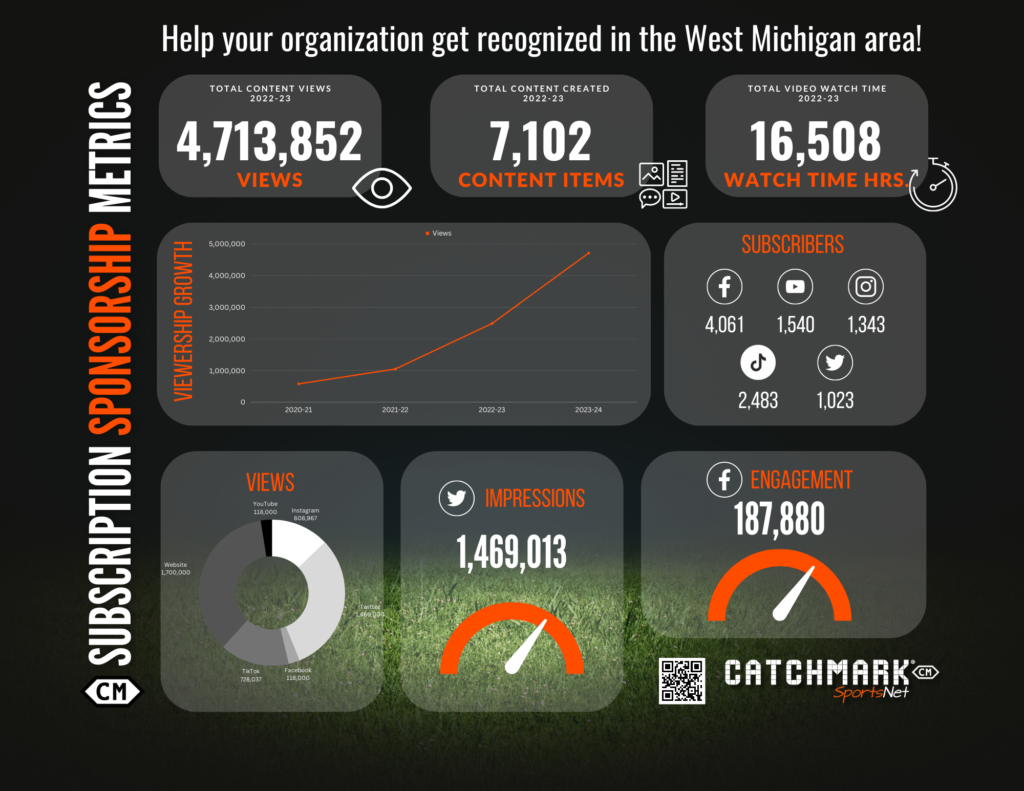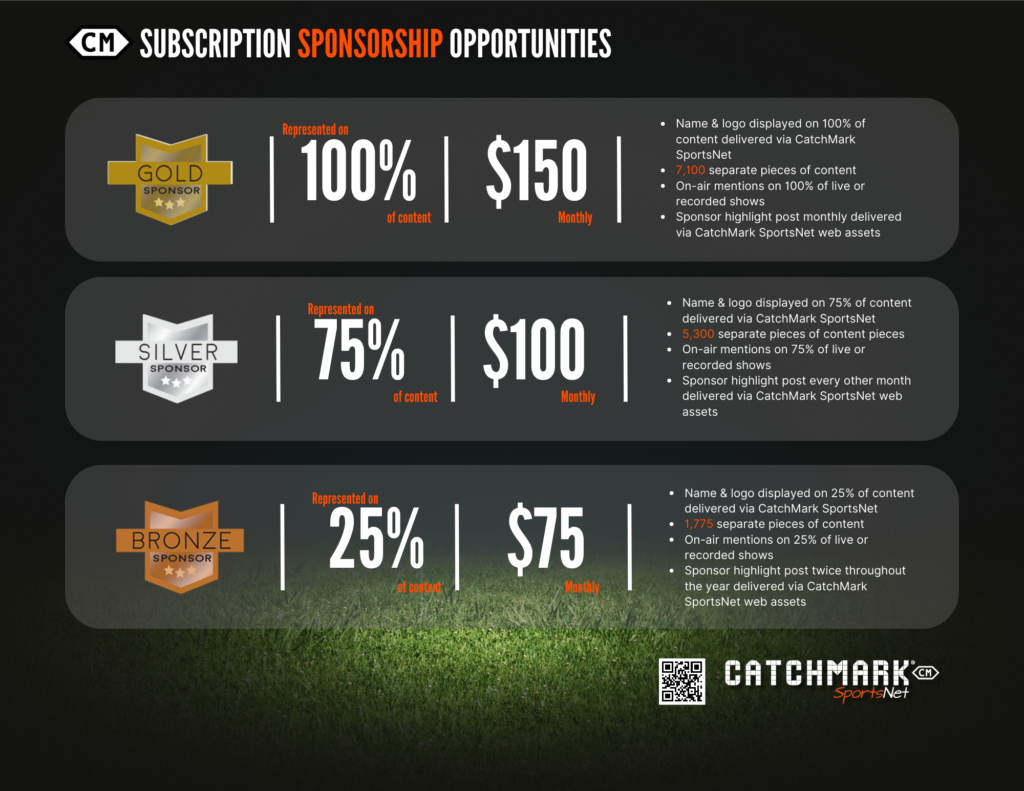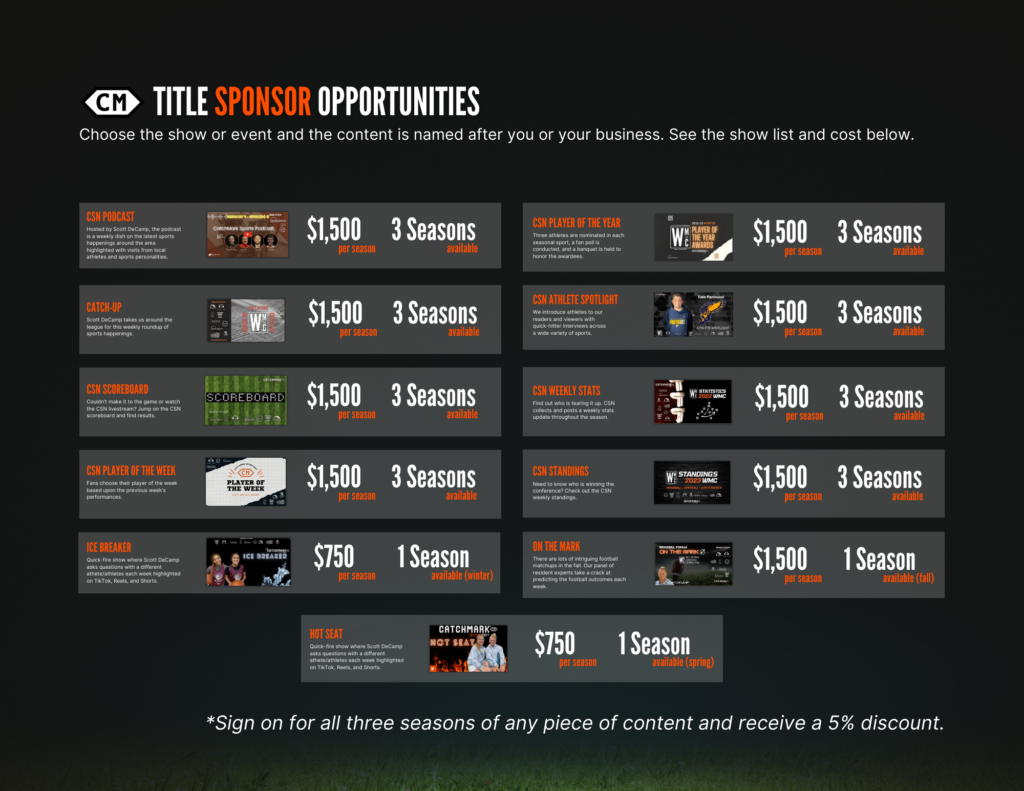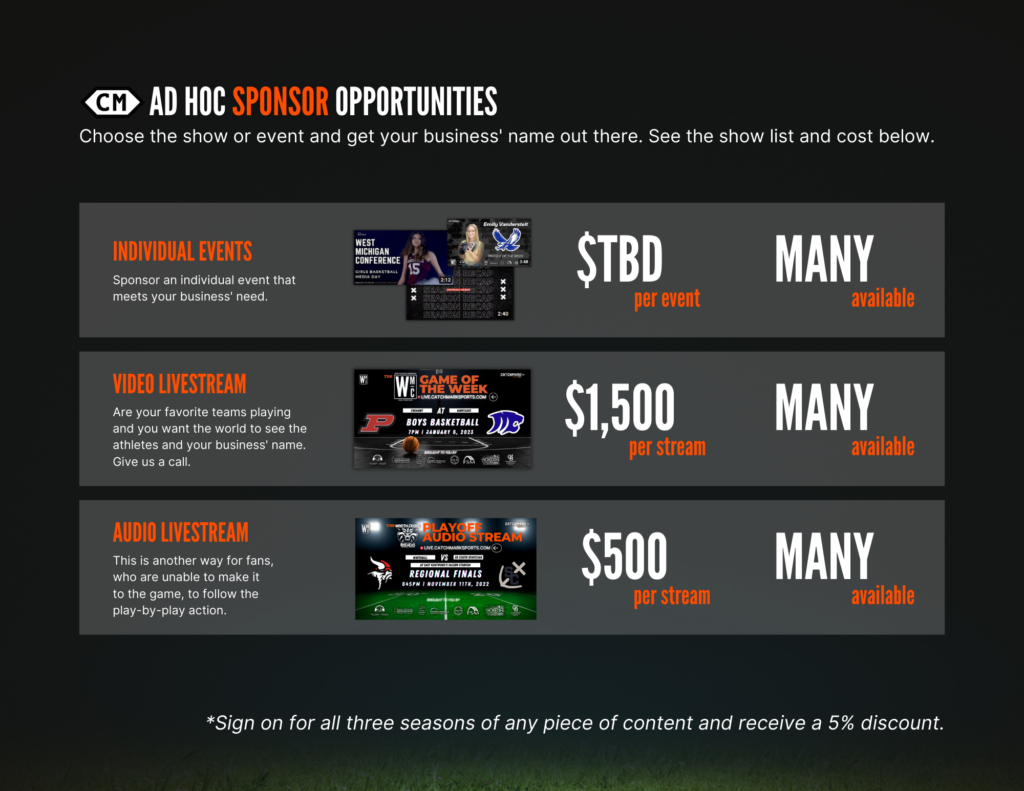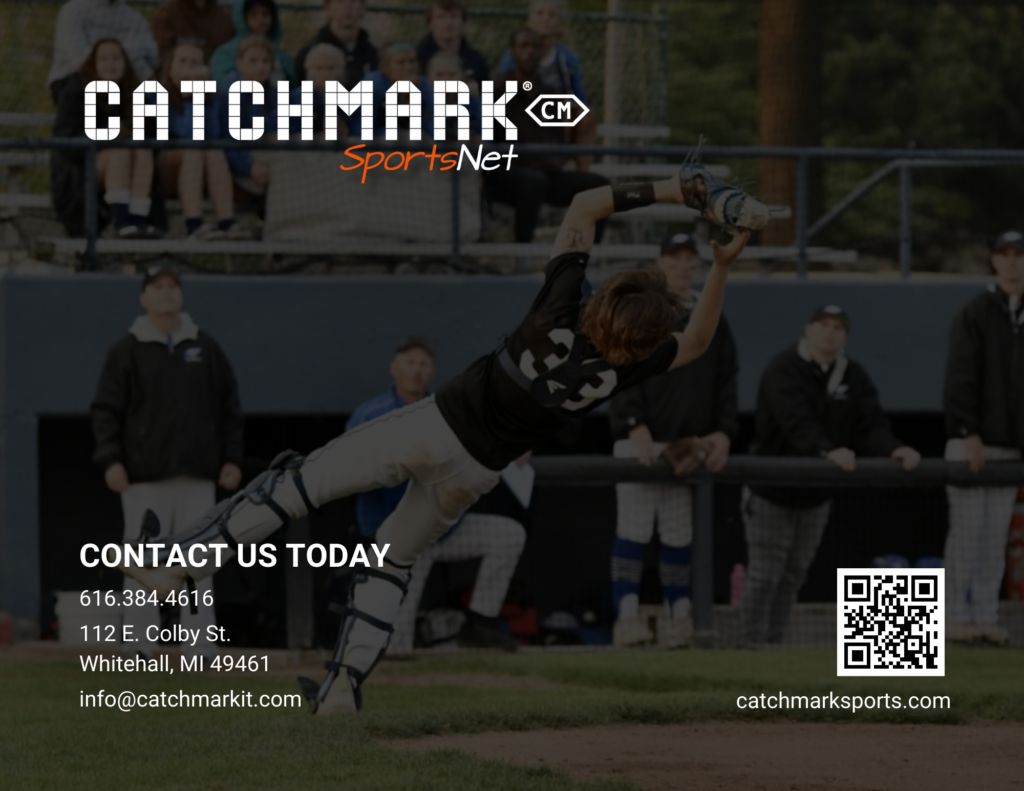 Must See
The Montague Wildcats secured a decisive 3-0 victory against the Oakridge Eagles at Jack...

See where your team stacks up in the race.

See where your team stacks up in the respective divisional races.